"When your work speaks for itself, don't interrupt." Henry J. Kaiser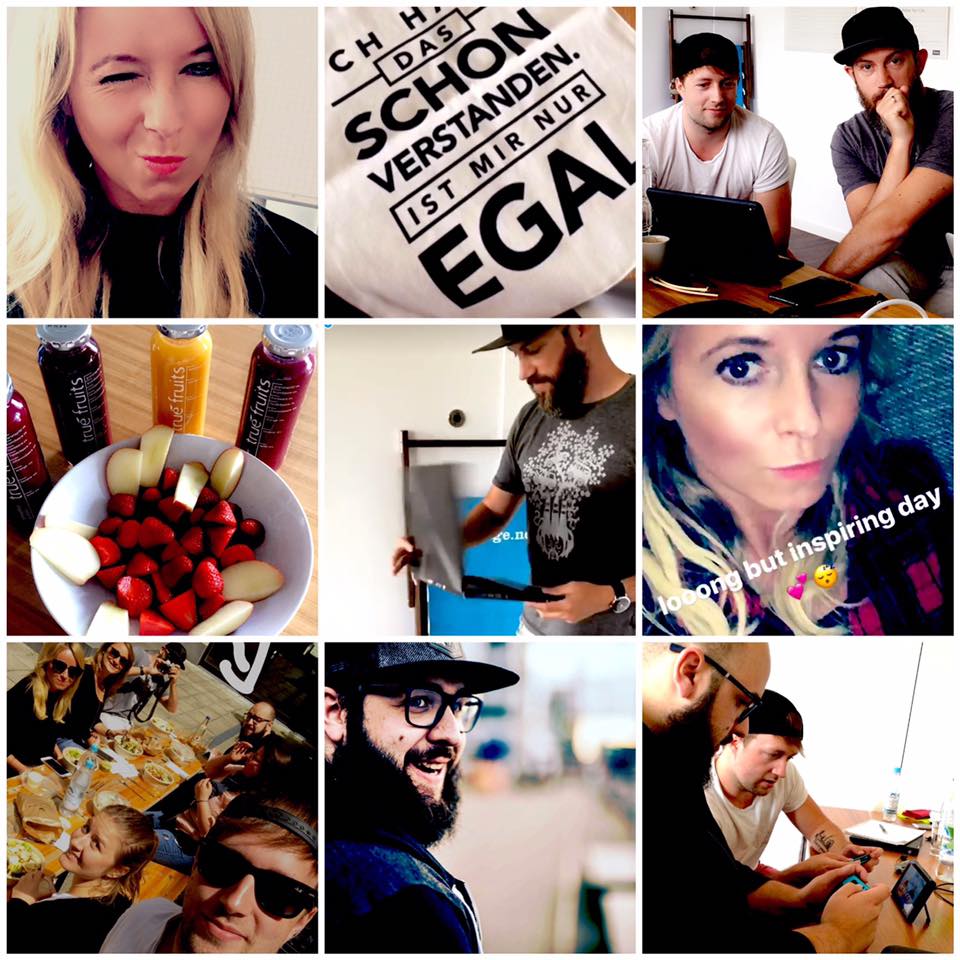 Agencies I've worked for (exempl.): haeberlein & mauerer ag, Ketchum, Emanate, KetchumPleon, fischerAppelt, relations GmbH …
Brands I've worked for (exampl.): Sony Ericsson, Sony, Coca-Cola, adidas, Philips, BMW, SALEWA, Triumph, sloggi, KUNGS, transparo, Weber Grill, LUNDIA, Sennheiser, KODAK, gutefrage.net …
When you click on the video, a connection is established to Youtube.com. For more information, check the Privacy Policy
Recommendations
"I had the immense pleasure of working with Vanessa Huelse during her tenure as Director of Brand Strategy at my former Managing Director at a sports marketing agency. Vanessa's exceptional leadership and strategic acumen were instrumental in shaping the success of our brand strategy, planning, and social media departments and the overall agency performance.
As a passionate advocate for marketing innovation, she significantly contributed to our clients' growth by providing expert guidance in marketing, branding, and PR. Vanessa's role encompassed not only leading and managing her departments but also serving as a Senior Strategy Advisor for our international clients. She was responsible for overseeing various aspects of our clients' marketing efforts, including brand and consumer marketing, e-commerce, sponsorships and brand activations, digital marketing, and innovations. Her dedication to staying ahead of the curve consistently helped our clients outperform their competitors.
Vanessa possesses an impressive and diverse skillset. She demonstrates excellence in areas such as team leadership, various marketing disciplines, and branding. Her expertise extends to strategic communications, digital, social and paid media marketing, brand management, and integrated marketing, making her an unmatched professional in the field.
One of Vanessa's most notable qualities is her ability to inspire and motivate her team. She fosters a collaborative and supportive environment, encouraging creative thinking and innovation. As a result, her teams consistently produced outstanding results that exceed client expectations. Vanessa Huelse is a visionary leader and strategic thinker with a remarkable ability to drive change and deliver results. I wholeheartedly recommend her for any leadership position in marketing, branding, or digital strategy. If you are looking to bring transformative ideas and a wealth of expertise to your organization, Vanessa is the perfect choice. Sincerely, chartmann" (Christian Hartmann, HYDIHO)
"I really enjoyed working with Vanessa, as she is a driven, well-structured and warm-hearted person. With her deep knowledge of social media, her creative mind and team spirit, she is a huge asset for every project." (Alexa Schockhausen, Senior Product Owner, gutefrage.net GmbH)
"I had the pleasure to work with Vanessa as my client through gutefrage.net. 
Her understanding of the social space is rare and outstanding. Especially the way she builds up new and unconventional strategies from scratch has been not only interesting but also really inspiring to watch from the sidelines. I hope I'll get the chance to work with her again in the future." (Theresa Wollner, Customer Success Manager, falcon.io)
"Vanessa is just terrific. For me she was always an outstanding sparring partner in all areas of lifestyle communications and social media." (Frank Behrendt, managing board fischerAppelt, relations GmbH)
"Vanessa acts as a consultant for various creative communication pojects. Her work style is always characterized by passion, precision and efficiency.  Her innovative way of thinking has supported our projects in driving forth fresh and interesting formats and content." (Marie-Luise Maier, Brand Marketing Manager, Inter-Triumph Marketing GmbH)
"Vanessa is an insightful consultant for Online-Strategy, PR and Social Media. She has broad experience and is in close range with important influencers and media people. I would always recommend her and have worked with her on various clients. Besides she is a lovely person to bounce ideas with." (Ingeborg Trampe, trampe communication, Content-Marketing, Corporate Publishing & Business Coaching)
 "Vanessa is a communications specialist with longtime experience in consumer communication, integrated campaigns and social media. She has got a wide range of knowledge in the European media landscape and brings excellent contacts to influencers, jounalists and opinion leaders. She is a loving, inspiring colleague and team player." (Julia Rapp, JR Communications)